Fiction
Estimates are determined by the type and extent of the editing required. We therefore need to do an appraisal before we can accurately estimate costs.
Manuscript Appraisal / Sample Edit
Clients submit the first 4000 words (about 15 pages in double-spaced format) of their manuscript, plus a synopsis (roughly what one would initially submit to an agent or publisher if looking for a traditional publisher.) Essential Edits then performs a sample edit on these 15 pages.
The sample edit allows Essential Edits to provide a more accurate estimate of costs and to draw up the contract specifying the work to be done. The appraisal also provides feedback on the submission package for those expecting to submit to agents or traditional publishers, or our assessment of the book's readiness and commercial potential, if self-publishing.
A manuscript appraisal costs $150. The appraisal fee is set low because it is payable in advance and non-refundable. It represents your opportunity to access the benefits of structural/stylistic/copy editing from Essential Edits on a trial basis without making a significant investment. The sample edit allows the client to determine if the edit is (a) at the desired level, (b) of the desired quality, (c) and provides the desired type of feedback, before committing to the expense of a full edit.
This approach also protects the client from paying for the wrong service. The term "editing" can refer to many different tasks, from proofreading to ghostwriting, so it is important the client is clear on which service is being sought.
Editors Canada Categorization of Editing Tasks
Consumers need to understand that "editing" can refer to many different tasks. The Editors Canada site provides an explanation of twelve different types of editing:
http://www.editors.ca/hire/definitions.html
Copy editors assume, for example, that any manuscript handed them is the final draft, and their job is just to check for grammar, spelling and the like. That can be an expensive mistake if the author thought they were getting the sort of "editing" that points out problems with plot, character, the book's internal logic, and so on. There is no point in having a perfectly spelled manuscript if the "surprise ending" is that the butler did it. On the other hand, an author may not want an editor charging for extensive commentary on the storyline when all that was wanted was someone to check for typos.
The Essential Edits appraisal recommends the appropriate level of editing for the manuscript, and the sample edit on the first 15 pages demonstrates what that would look like. This "no surprises" approach avoids costly misunderstandings and ensures customer satisfaction.
Memoir and Autobiography
Editing memoir shares many of the same characteristics as editing fiction (see above), but in addition to substantive, stylistic, and copy editing, may include additional services such as developmental editing, interviewing, or ghost writing. Given that the starting point for memoir can vary so greatly (a vague intention to get started; a few scattered notes; a series of blog posts; or a completed manuscript) the best way for the author to explore options is to contact Essential Edits directly. There is no charge for this initial contact to determine if available staff are a good match for the client's needs.

Again, once the general shape of the author's needs are clear, Essential Edits will request a work sample of 10-15 pages (if available) for a preliminary appraisal/sample edit. As described under "fiction" above, the sample edit affords the client the opportunity to see if the input from Essential Edits is the type and quality desired. The charge for this initial appraisal and sample edit will vary based on the materials available, but will be kept to a maximum of $150.

Alternatively, where a work sample is not yet available, or the client is looking for ghost writing, a more extensive consultation may be required. A retainer of $150 may be requested to pay for the necessary meetings at the hourly rate of $25 (our lowest rate). Again, the purpose of this initial retainer is to determine the nature and extent of the work required to provide an accurate estimate of costs for the completed manuscript, and for the client to be sure that Essential Edits is right for them.

As discussed in the section on memoir, editing may not be required for memoir intended for family use; or there may be less expensive alternatives than hiring a professional editor; or the manuscript may only require proofreading or copyediting. Completed manuscripts intended for commercial publication may anticipate charges ranging from $1500 to $5000, depending on the type and extent of editing required.
Non-Fiction Books
First, contact Essential Edits to ensure that there is a staff member with sufficient expertise in the area to take on the project. Essential Edits believes in carefully matching editors to clients to ensure quality results.
Costs are determined by the nature and extent of the editing required. Prior to signing a major contract, the client will be asked to submit a work sample related to the anticipated project for an appraisal and sample edit. The appraisal and sample edit costs $150, payable in advance and nonrefundable. As with fiction and memoir (above), this step is necessary to ensure that the client is given an accurate estimate, and that the client is satisfied with the type and quality of editing on offer.
Ghostwriting—creating original text based on author notes or rough drafts—may also be available from Essential Edits if the topic is within the area of the staff's interest and expertise. (This service is not available to students writing assignments, theses, or dissertations.)
Contracts are payable in advance of any work performed, but may be broken up into manageable instalments appropriate to the size of the contract. Alternatively, some clients find it convenient to deposit a retainer with Essential Edits, so that they can seek advice when they need it without having to wait for a payment to clear; Essential Edits provides accounting of time used and alerts the client when the balance is getting low.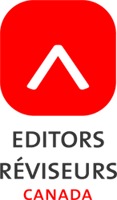 Theses and Dissertations
Routine Estimates
Essential Edits subscribes to the Editors Canada ethical guidelines for working on theses and dissertations. The estimates below are therefore for standard thesis and dissertation copy editing.
under 100 pages: $450
over 100 pages to 200 pages: $550 – $750
over 200 pages – contact us for estimate
Special Offer Univesity of Lethbridge
Faculty of Education MEd's
Capstone Option
$350
$189
for 40-55 pages
Additional Services for Theses & Dissertation
Ethically appropriate structural editing and writing coach services may be available with the knowledge and written permission of your supervisor and advisory committee, (see the section on theses and dissertations) but obviously require greater expertise and represent time commitments from the editor, and are therefore correspondingly more expensive.
Additional Considerations
The above are rough estimates based on routine charges, but each thesis or dissertation is unique, Some factors that may affect pricing are:
length: the longer the manuscript, the more time consuming
timeframe: rush jobs cost two to three times more than work scheduled well in advance, if they can be accommodated at all.
subject matter: some topics are more demanding and time consuming than others. Math and science theses require careful proofing of formulas, for example, whereas ethnography requires careful attention to unintended connotations of descriptive words.
strengths and weaknesses of the student's written communication determines how much editing is required and how difficult and time consuming editing is likely to be
the level of intervention required (or approved by the supervisor): regular copy editing and more advanced tutoring are both available, provided the latter has been approved by the supervisor and the thesis committee
Specialty services: Whether indexing; markup/coding; chart/graph/table placement, etc are included. (Essential Edits staff may not always be available for indexing, coding, etc.)
Consequently, some theses and dissertations may require more time than the base rate estimate quoted above. The Essential Edits contract will specify both the charge and the work to be performed before any payment is collected or any work performed, so that there is no misunderstanding. If additional services are required or requested, additional charges will apply.

Timing
Generally speaking, it is most cost effective for editing to take place after the thesis or dissertation has been approved by the committee; either before being sent to the external reader, or after final approval. Editing prior to committee approval may be premature, as it is likely committee member feedback in the early stages may give rise to extensive revisions by the student, which will then require further editing. In some cases, however, the supervisor may feel editing chapter by chapter, or prior to the manuscript going to the committee members, may be necessary to achieve approval. In either event, clients are encouraged to make initial contact with Essential Edits well in advance of when they expect they will require editing, so that their project may be scheduled appropriately.

Scheduling
When scheduling editing, please note that the deadlines listed in University and Faculty calendars are not to be confused with your actual due dates. Students who show up on the Monday of the week their work is due on the Friday, believing their supervisor has nothing to do that week but read and approve their thesis, are going to miss their deadline. Professors are busy, so one has to allow weeks for supervisors and committee members to read, let alone comment on, one's thesis or dissertation. Further, do not start from the assumption that their comments will be "this is fine as is". One needs to schedule weeks or months to undertake the revisions the supervisor and/or committee members will likely demand, and then more weeks for the resubmission. If one wishes to have the document edited at any point in the process, one must similarly schedule the work well in advance, or risk being disappointed.

Note that 'rush jobs' to meet some deadline of the client's are charged at double or triple the usual hourly rate, if they can be accommodated at all.

Payment
If paying by the project (e.g., a completed thesis), at least 30% of the payment must be made before any work can begin; subsequent instalments are due as the work progresses and completed chapters are returned to the client. No work can proceed on the next section/chapters until the payment for that instalment is received.

Re-edits of subsequently revised chapters of the same document are charged separately and are not included in the price of the initial edit, unless specifically stated in the contract.

Alternatively, if paying by the hour, some clients find it easier to deposit a retainer with Essential Edits against which work can be charged as it comes up; unused balances are of course returned. This is particularly useful when graduate students (with the approval of their supervisor) are seeking coaching over and above routine copy editing.
Academic Articles and Books
Recent graduates, new faculty, and even experienced faculty may all benefit from editing before submitting academic articles or book chapters or modifying a thesis or dissertation for book publication. As with dissertations and non-fiction book editing, estimates will vary by topic, the type of editing required, and the current state of the manuscript. The most efficient approach is to contact Essential Edits with the specifics of your article or book.
Grant and Project Proposals
Citizens and faculty who wish assistance with grant or project proposals in the arts, social sciences, or education may benefit from the experience of Essential Edits staff. Again, contact Essential Edits with the details of your needs for an estimate.